Dragon II > Guides

Guides
Hero Hall
Hero Hall:
Unlocked Level:Lv. 32 unlocked
Click hero hall button at the main interface to enter the game.
Game Info:
The player can get more than normal hero and have chance to get rare hero by using rubies or summoning stones.
Summoning hero is divided into one lottery or ten lotteries and the ten lotteries can award a rare hero of corresponding stars. The player total ten lotteries also can get a hero. The player can have a chance to draw a lottery for free after 24:00 every day.
Hero hall has different stars and the different star level of halls can get different level of heroes. The star levels will be unlocked according to the level of the character.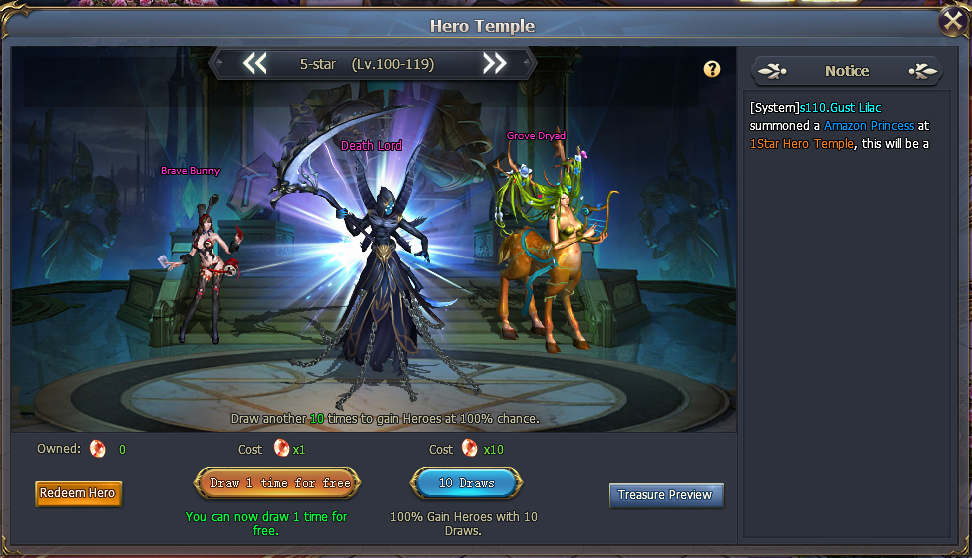 Hero Hall-Main interface
Turning cards in the hero hall and dismissing epic or rare hero can get souls. The soul can redeem corresponding level of hero in the hero redeem interface.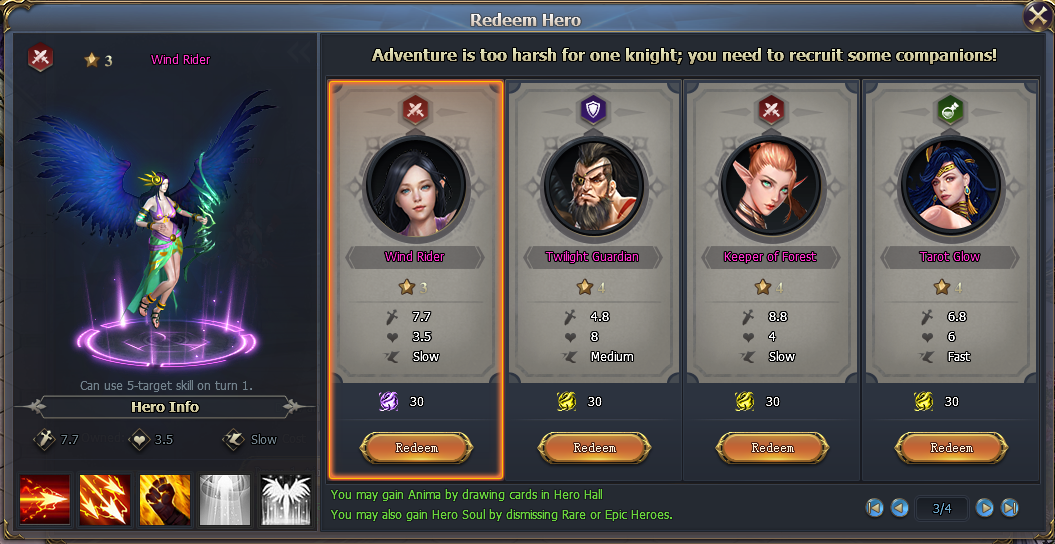 Hero Redeem