Dragon II > Guides

Guides
Alchemy
Alchemy:
Unlocked Level:Lv.38 unlocked
Game Info:Player consumes sapphires and rubies to recruit alchemy to assist. If the assistant reaches 4 people, the player can perfect to receive a lot of golden coins; if the assistant doesn't reach 4 people, the player can receive half golden coins ahead of time.
VIP reaches a certain level can perfect to receive rewards without others help.
The higher level the VIP is, the more times the player can alchemy every day.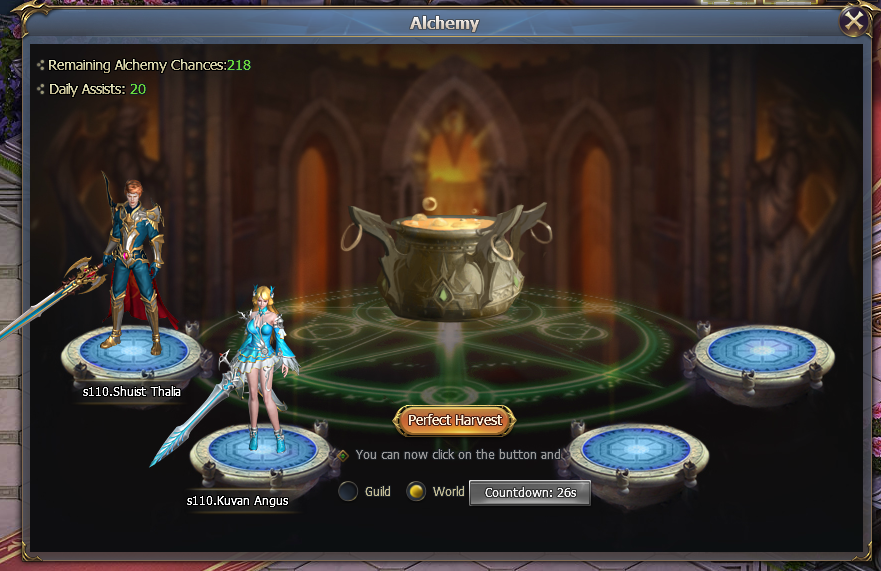 Alchemy