Dragon II > Guides

Guides
Dungeon System
Dungeon System:
Unlocked Level:Lv. 28 unlocked
Click the"dungeon"in the single dungeon to enter the interface.
Game Info:
Each dungeon has 3 batches of monsters—2 batches of small monsters and 1 batch of BOSS and judge the star according to total rounds of killing the monsters. Player can gain a lot of golden coins, gears, gear upgrade materials and hero upgrade materials according to judging 1-3star.
The dungeon is limited to the chapter and stage and will be unlocked in turn according to the character level. The daily dungeon is limited to total stamina and single dungeon stamina. The higher level the VIP is the more stamina the player can buy every day.
When the dungeon chapter all clear and all 3-star clear, the player can claim the treasure chest.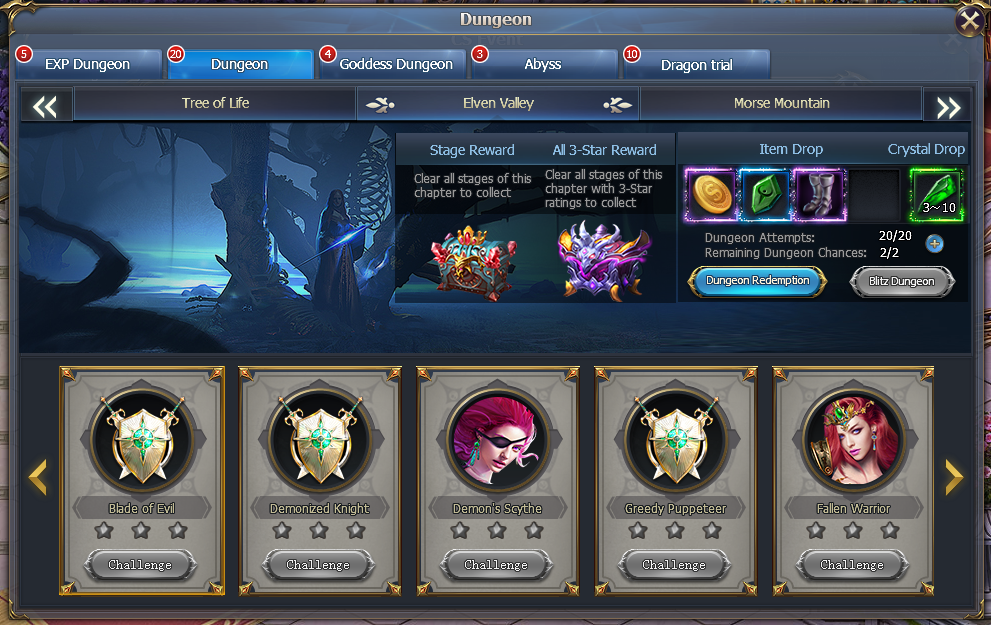 Dungeon Interface
After entering the dungeon, click monster in the dungeon map to battle and also can click hunting monster automatically to battle.
Dungeon Map