Dragon II > Guides

Guides
Killing Field
Killing Field:
Unlocked Level:Lv.65 unlocked
Unlocked Time:At 20:00-20:30 every Tuesday, Thursday and Saturday,≥Lv.65 can attend the event
Game Info:
There is 7 floors of the game and player should kill a certain number of players or monsters on each floor to enter the next floor. The loose of the battle may have chance to back to the last floor and if the player dies on the first, fourth or sixth floor will not back to the last floor.
Player can kill players or NPC to gain personal point in the killing field and the higher floor you on, the higher points you will get. If player exits the game halfway, he will be deducted 20% personal points and sent to the first floor.
In the middle of the seventh floor, a killing chest will be refreshed in a certain time and click the treasure chest to be owned temporarily. Killing the treasure owner can get the treasure chest and until the new killing chests are refreshed, player can win the treasure chest.
After the game ends, player can award point ranking reward and floor reward. But if the player exits the event before the game ends, he will not get the floor reward.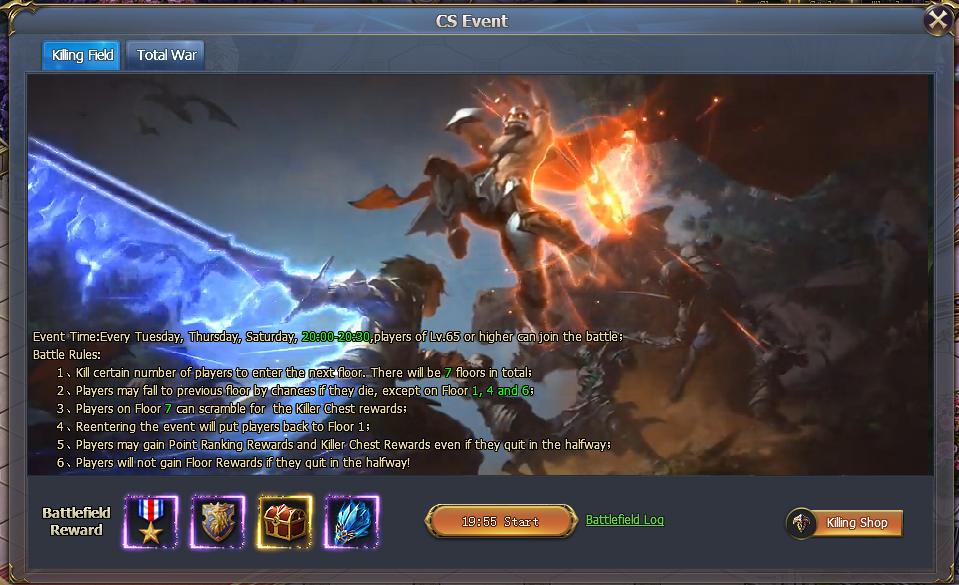 Killing Field
Killing Shop:Attending the killing field event can get killer token and the killer token can buy goods in the killing shop. Player can buy exclusive king of killing title.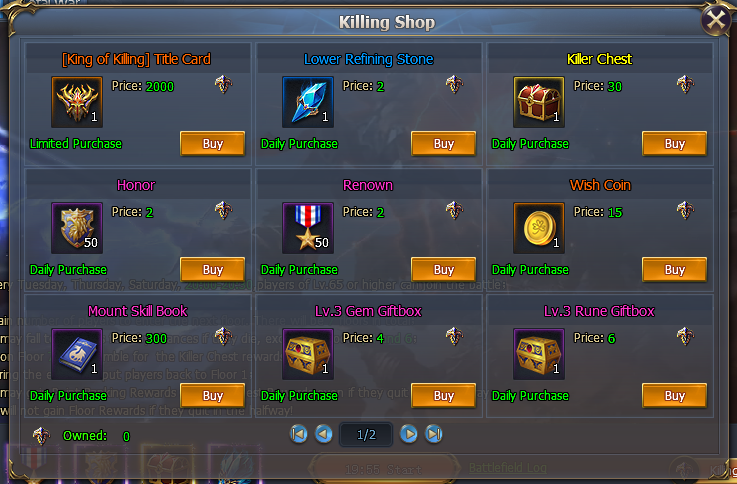 Killing Shop