Dragon II > Guides

Guides
King's Glory
King's Glory:
Unlocked Level:Lv.30 unlocked
Unlocked Time:When the server reaches Lv.45 of the world, the players who reach the Lv. 30 can attend the event through the daily event interface at 21:09-21:45 every day.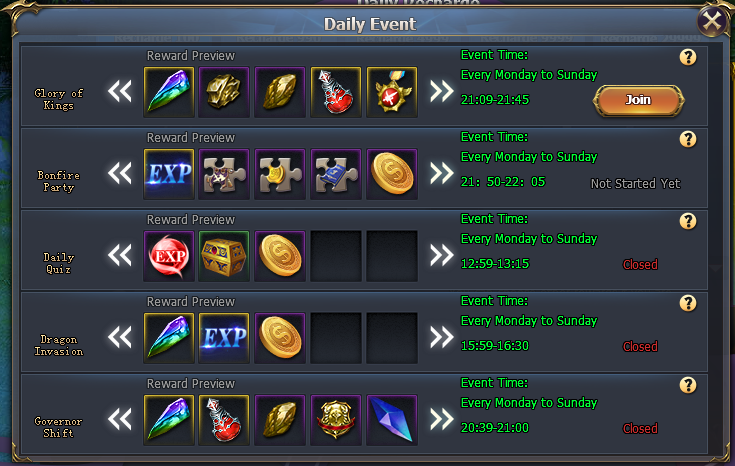 King's glory-entrance
After entering the scene, players will divide to two camp according to the BP rank—the burning sun and the dark moon; the two camps of players can PVP.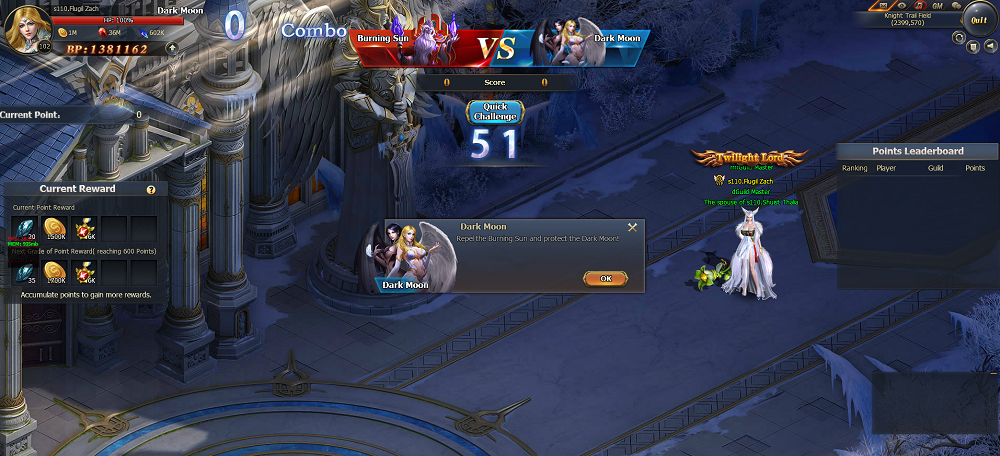 King's glory –Dark moon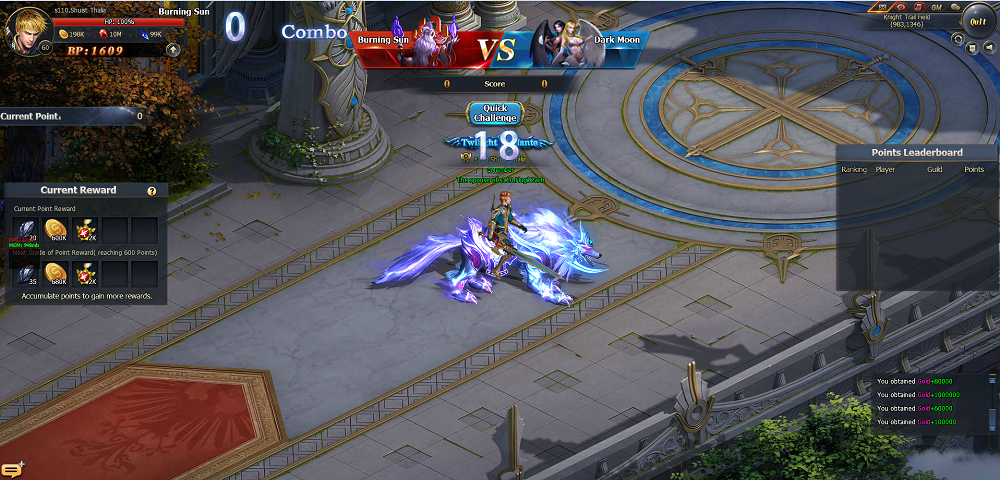 King's glory –Burning sun
The first half event (21:00-21:30) is the single PVP event of the camp and the players can gain different points rewards through killing the opposite camp players. Killing players in row can get ochoukill and the more kill in row the higher points will get.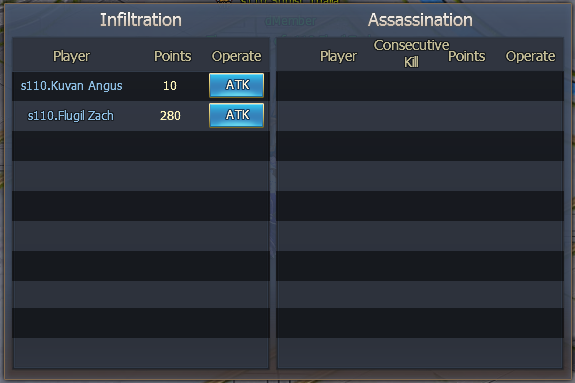 King's glory -PVP
The last half of the event (21:30-21:45) is divided camp single PVE event and each camp refreshes 6 bosses. Send "Top" to the player of the dragon knight rank and it can increase the ATK to the player. The player kill a BOSS can get a certain point and the first player killing the BOSS can increase damage BUFF to the same camp players.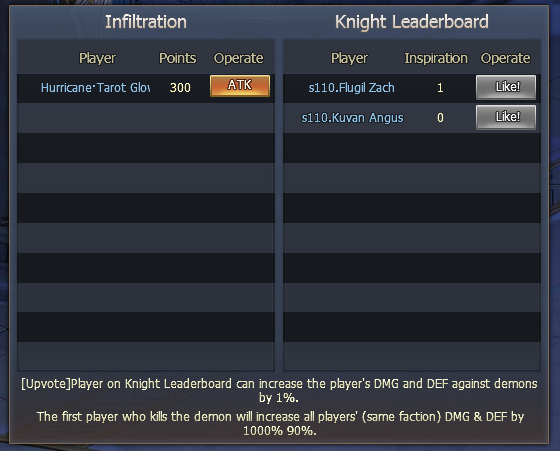 King's glory -PVE
The PVP battle will battle automatically in the event and the player can choose to skip. The player can save the HP after PVP battling and exiting the scene will lose to kill in row.
PVE battle in the event is operational battle.
After event, the rewards will be emailed to player according to the points of the player.