Dragon II > Guides

Guides
Dragon Invasion
Dragon Invasion:
Unlocked Level:Lv.30 unlocked
Unlocked Time:During 15:59-16:30 every day, player can button the dragon invasion at the main interface to enter the dragon valley to attend the dragon invasion. Player can enter the dragon invasion scene several times in an event.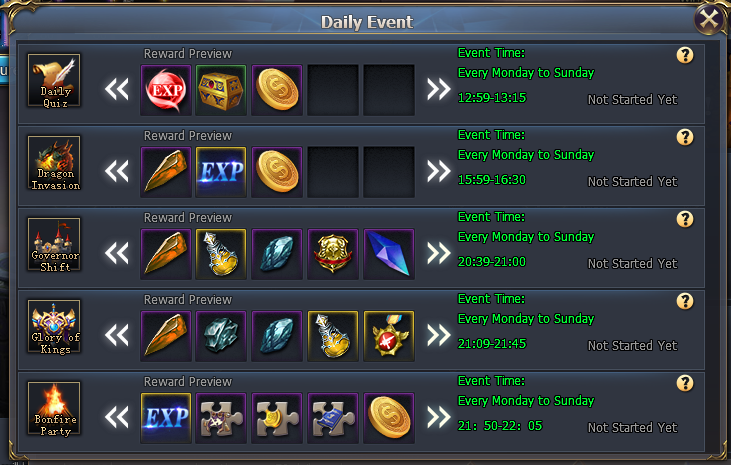 Dragon invasion-Entrance
Event Info:After entering the dragon invasion, the event begins and the dragons will appear from the valley in batches. Each batch of dragons will appear 4 demons and 1 dragon. Player must kill all the evils and dragons with other players. After killing a batch, player can refresh to next batch and the whole event can refresh 20 batches of dragons.
Player can get corresponding points and rewards according to the damages by player. In each battle, player can obtain golden rewards and the damage of each battle will charge to the damage rank.
After the event, the guild, personal and ranking rewards will be received according to the points. The top 10 damage ranking players can receive extra rewards and the player whose guild is the same as the top 3 players also can get a reward.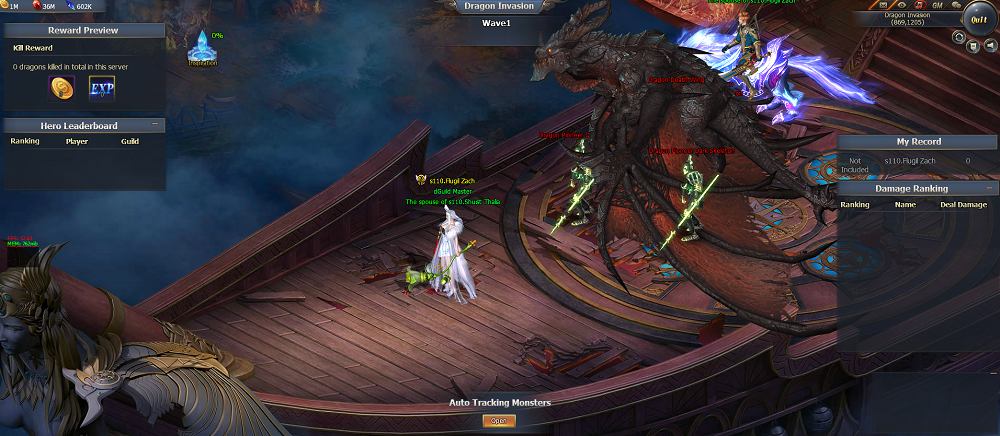 Dragon invasion-Scene