Dragon II > Guides

Guides
Guild Dungeon
Guild Dungeon:
Unlocked Level:Lv.60 unlocked
The guild dungeon button will appearance in the team dungeon at the top of the interface and the player can enter the game after joining a guild.
Game Info:Player can challenge guild elite BOSS alone once a day and each BOSS has three levels to choose.
Other players in the guild can team up to challenge the guild BOSS every day and can challenge 3 times a day for free. There are extra chances to buy Stamina and the higher the VIP level is the more the stamina can be bought.
Capture Progress:Defeat the BOSS can increase capture progress and player can open the next BOSS after filling the capture progress. Open all the BOSS can go to the next chapter and the higher the chapter is the better rewards the challengers will gain.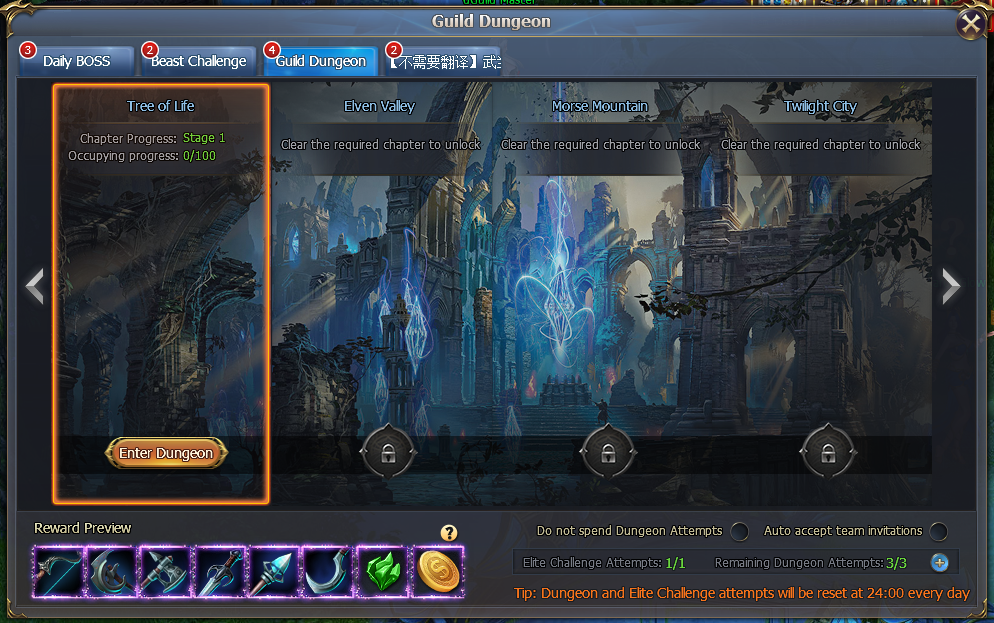 Guild dungeon interface