Dragon II > Guides

Guides
Skill System
Skill System:
Unlocked Level:Lv.10 unlocked
The skills are divided into 3 parts:character skills, hero skills, goddess skills.
Clicking the skill system at the bottom of the interface can open the skill panel, and also can open "Hero" interface to view skills.
Character skill:It only has active skills, but no passive skills in the character skills. The character can carry a maximum of five skills at the same time, and the character skill leaning and upgrading are influenced by character level, character stats, proposed skill level and skill points.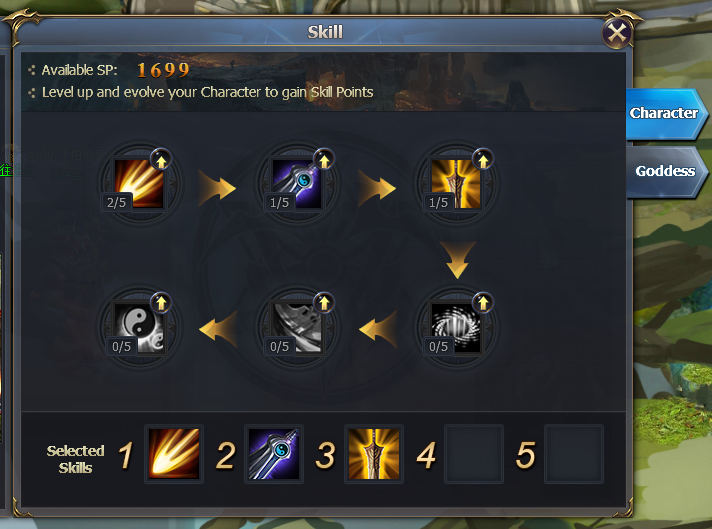 Skill panel-Character skill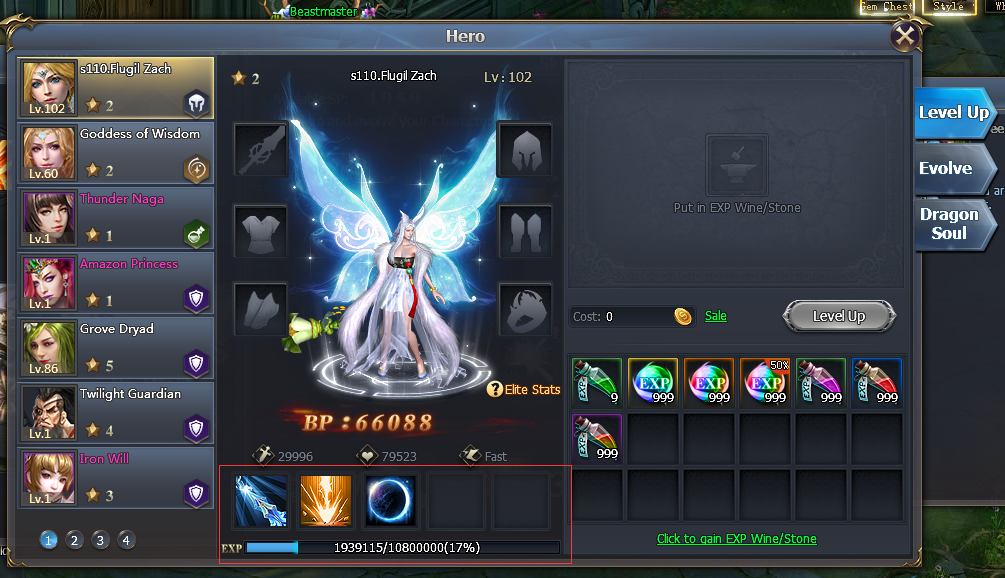 Hero panel-Character skill
Hero skill:Each hero has five skills. There are two active skills and three passive skills among these five skills.
Hero skill not only can view in the hero panel, but also can view all the available recruitment hero and skills in the recruitment panel.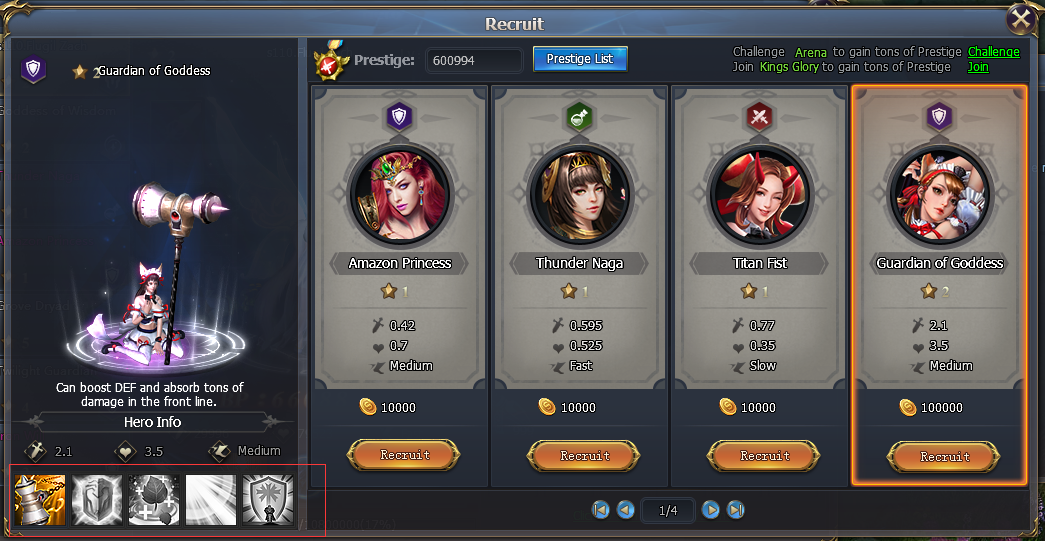 Recruitment panel-Hero skill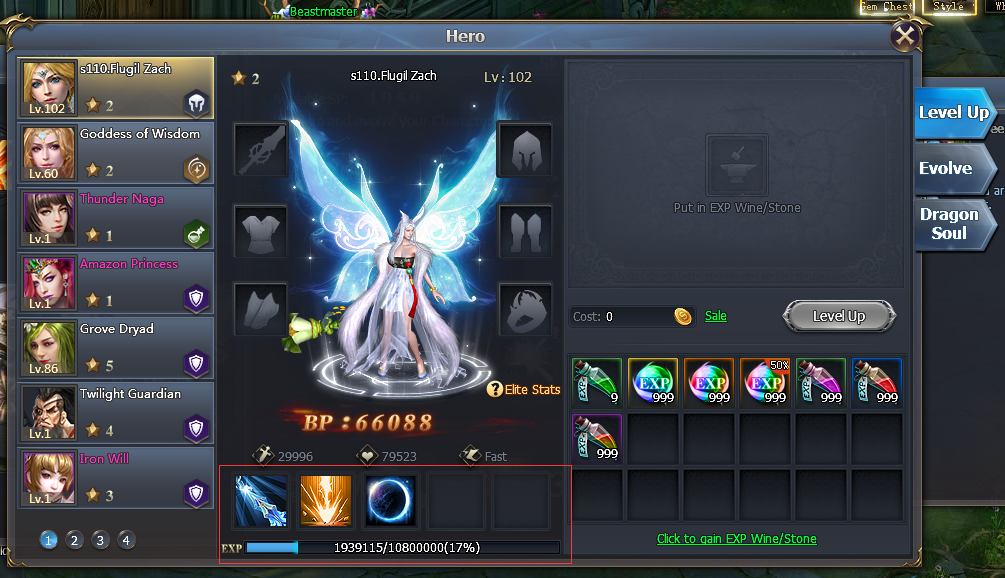 Hero panel-Hero skill
View skills:Move mouse to the skill to view the detailed skill info.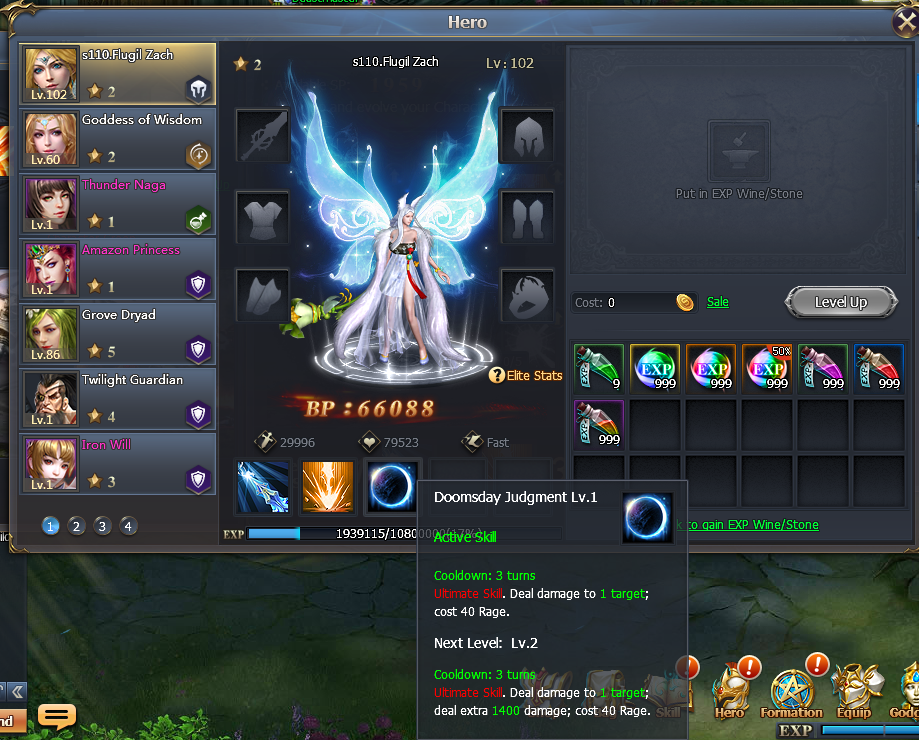 Skill-Mouse stop
Goddess Skill:
Unlocked Level: Lv. 33
After evolving to a certain star, goddess can learn skills by consuming skill points. The skills of goddess are all group skills. After learning goddess skills, the skill that match the current rage will be released automatically in the battle.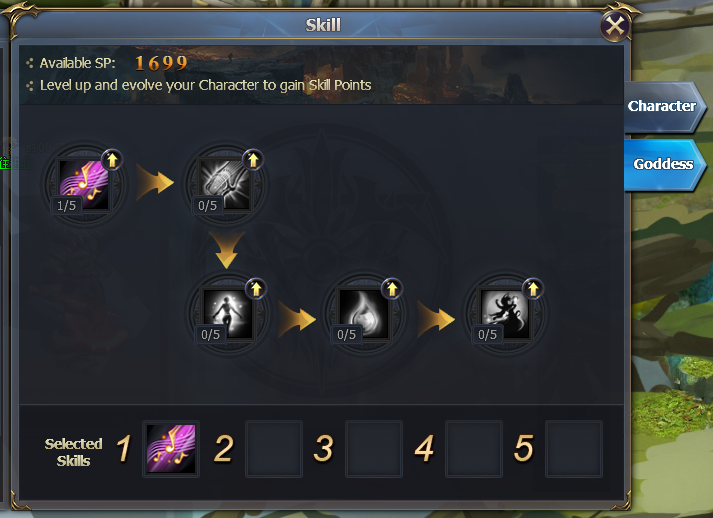 Skill-Goddess skill