Dragon II > Guides

Guides
Hero System
Hero System:
Unlocked Level:Lv. 15 unlocked,players can consume EPX potions to upgrade hero in this system.
Gain, level up hero:Hero can be recruited in the recruitment system, and also can extract in the hero shrine.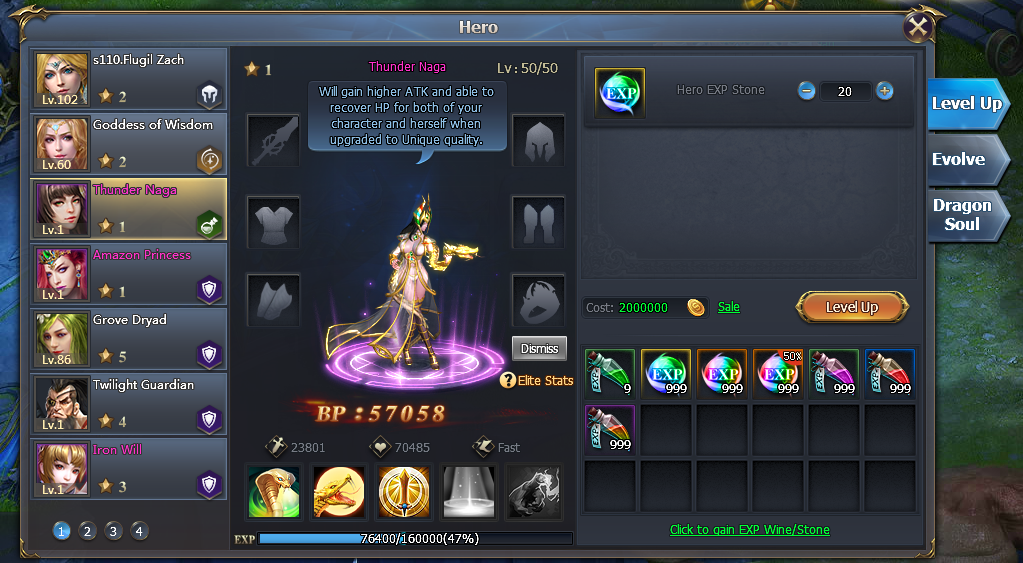 Hero-upgrade
Hero evolution:Lv.23 unlocked.
When the character or hero reaches the evolution level, the evolution props can be used to evolve. After evolving, the character can obtain the skill point to increase a large number of attributes and the hero can get new skills.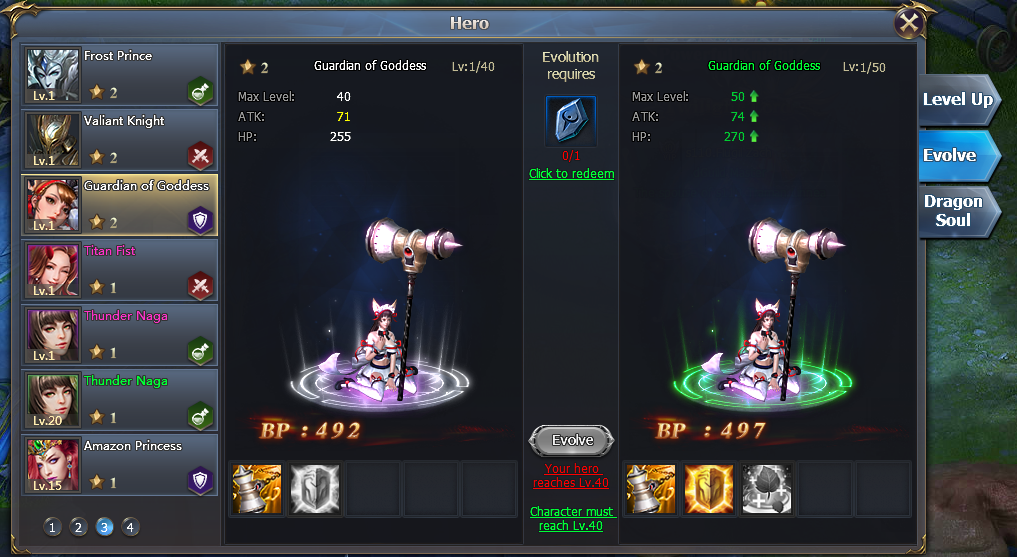 Hero-Evolution
Hero Soul:Lv.30 unlocked.
The character, hero and goddess who reach the corresponding level can cultivate the dragon soul, and each character has five dragon souls to cultivate independently. Cultivating the dragon soul can increase several character attributes.
After all the dragon souls reach the specified level, the chain effect will be unlocked to increase several attributes for the role.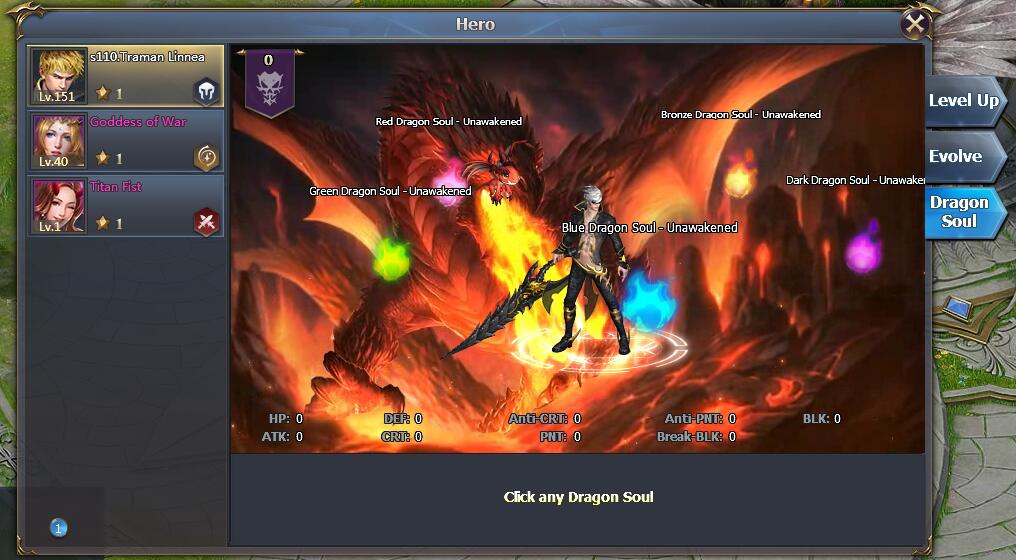 Hero-Soul