Dragon II > Guides

Guides
Friend System
Friend System:
Unlocked Level:Lv. 28
Add friends:
Select who you want to add in the scene, and click "add as friend" from the popup function menu.

Click the system button at the bottom of the interface to enter the friend interface.

All friend lists will display on the friend interface. Click your friend's name with the left of your mouse, and the operation menu will pop up in front of you to make relevant operation: pm, view info, copy name, delete friend, add into blacklist.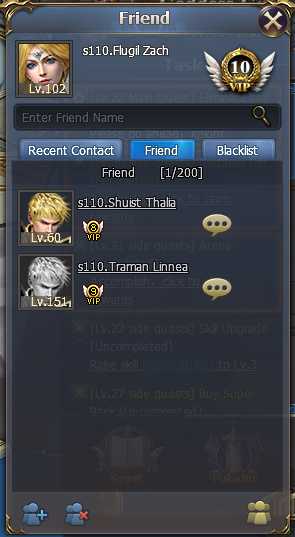 Friend chatting:click pm to communicate with friends. When someone make private chat with you, you will see a small portrait below the main interface.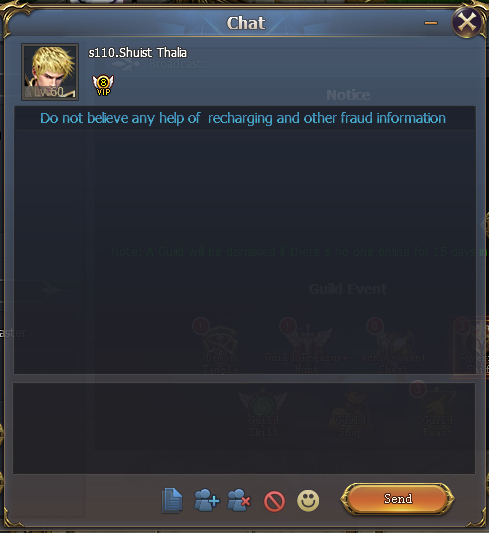 Note:the above data for reference only, please specific to the game!!